A Weaver's Garden

Thoroughly researched and charmingly written, this practical guide by a veteran botanist and horticulturist provides weavers and gardeners alike with a wealth of information on growing plants for use in weaving and dyeing projects.


Ashford Book of Carding

This popular, practical and inspirational guide to carding, fleece, slivers and exotic fibres has been revised and expanded to include sections on the blending board and creating self-striping yarn.



Out of Stock
Book of Hand Spinning-Ashford

Learn how to create unique yarns using different techniques and fibres and make five easy projects using your handspun yarn. Step by step instructions and gorgeous colour photographs will take you on a new journey of creativity.



Out of Stock
By Hand Lookbook

By Hand is a series of lookbooks that focus on different fiber and fabric "making communities" around the world.


CocoKnits Sweater Workshop Workbook

The Cocoknits Method brings together a distinct system for knitting top-down, seamless sweaters with streamlined designs that women will actually wear – and have the time to knit.


Kids Knit
Little Women Knits

Inspired by the beloved Louisa May Alcott classic, Little Women, this collection of ten knitting patterns includes garments and accessories for women of all ages. Patterns include charts, schematics, illustrations, and creative full color photography.


Make your own Kumihimo Woven Bracelets
Mending Matters

This book addresses the way mending leads to a more mindful relationship to fashion and to overall well-being. I


Needle Felting 20 cute projects
One Skein Wonders
Slow Knitting - Hannah Thiessen

A guide to knitting, making, and living a slow and thoughtful lifestyle all year long


Sweater Worksheet Journal - Cocoknits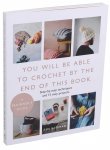 You will be able to Crochet
Out of Stock
Amy Herzogs Ultimate Sweater Book

This essential guide details every aspect of sweater knitting, starting with instructions for four basic sweater types: yoke, raglan, drop shoulder, and set-in sleeve. Patterns are offered in multiple sizes and yarn gauges for broad appeal.


Easy Knit Discloths

Easy Knit Discloths


Inventive Weaving On A Little Loom

This complete guide to rigid-heddle looms explores their full potential with a surprisingly broad array of techniques and projects.


Needle Felting From Basics To Bears

Needle Felting From Basics To Bears



Out of Stock
Nomadic Knits

Nomadic Knits