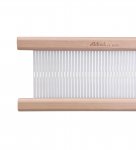 10 Dent Rigid Heddle Reed Ashford

10 dent rigid heddle reed


10/2 Unmercerized Cotton - Ashford
12.5 Dent Rigid Heddle Reed - Ashford

12.5 dent Rigid Heddle Reed


15 Dent Rigid Heddle Reed -Ashford

15 Dent Rigid Heddle Reed


2.5 Dent Rigid Heddle Reed -Ashford

2.5 Dent Rigid Heddle Reed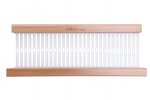 5 Dent Rigid Heddle Reed-Ashford

5 dent Rigid Heddle Reed


5/2 Cotton-Ashford
7.5 Dent Rigid Heddle Reed -Ashford

7.5 dent Rigid Heddle Reed


Ashford Book of Carding

This popular, practical and inspirational guide to carding, fleece, slivers and exotic fibres has been revised and expanded to include sections on the blending board and creating self-striping yarn.



Out of Stock
Ball Winder- Ashford

Wind small to really large balls of yarn quickly and effortlessly with this amazing, simple-to-use Ball Winder. Features: • Wind really large balls up to 500gm (17½ozs) • Wind balls both clockwise and anti-clockwise


Belt Shuttle-Inkle Loom- Ashford

Belt Shuttle for Inkle Loom - 18cm / 7" Made from Silver Beech hardwood.


Blending Board - Ashford

Paint Beautiful pictures in fibre. Create fabulous rolags ready for spinning. Fun and easy to use with convenient carry handle.


Boat Shuttle

Beautifully shaped and well balanced, made from Silver Beech hardwood with a lacquered finish. Includes one nylon boat shuttle bobbin.


Boat Shuttle Bobbins -Ashford

Boat Shuttle Nylon Bobbins - 10 pack


Boat Shuttle Bobbin Winder

Perfect for winding bobbins for the Ashford boat shuttles.


Book of Hand Spinning-Ashford

Learn how to create unique yarns using different techniques and fibres and make five easy projects using your handspun yarn. Step by step instructions and gorgeous colour photographs will take you on a new journey of creativity.



Out of Stock
Caterpillar Cotton Yarn-Ashford

Caterpillar Cotton


Clamp-rigid Heddle- Ashford

Clamps for Ashford products. Set of 2.


Double ended Reed and Heddle Hook

Threading hooks make threading your rigid heddle or table loom easy and convenient. Made from strong but flexible acetal nylon.


Felting Needle Medium 10 pk-Ashford

Felting Needles Medium 36 Gauge - pack of 10



Out of Stock
Felting Needles-Ashford
Out of Stock
Fringe Twister - FT4 - Ashford

Create the perfect twisted fringe or decorative cord Twist a fringe on scarves, handwoven garments or needlework projects. Twist yarn for embellishing, edging and jewellery. Twist fibre for felting fun.


Handi Handles

This "handi" tool is designed for weavers with impaired physical strength or limited hand mobility to assist when turning the handles to advance the warp on Ashford looms.



Out of Stock
Heddle Threading Hook-Ashford

Heddle Hook - stainless steel with nylon handle.


Helping Hands Kit

Stretchy cord for warping


Hobby Bench

Freshly redesigned improved Hobby Bench crafted for comfortable weaving at your Ashford Rigid Heddle, Table or Jack Loom.


Inkle Looms-Ashford

Weave warp faced decorative braids, bands and belts. Includes a clamp and belt shuttle


Jack Loom -Ashford

Expand as a weaver. Choose the loom that will suit your needs now and in the future. The Ashford Jack Loom with 8 shafts and 10 treadles is a versatile, compact and strong floor loom. 38" weaving width.


Jack Loom Treadle Ties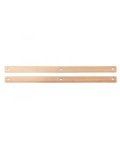 Jack Loom Wooden Warp Sticks
Joy Spinning Wheel

This compact wheel is lightweight and portable with folding treadle, built-in lazy kate and carry handle. Fold and go ? it can be carried easily in cars, as carry-on luggage in planes (check with your airline first as this varies from aircraft to aircraft



Out of Stock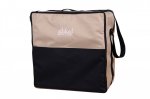 Katie Loom Carry Bag
Kiwi Spinning Wheel

The newest evolution of the popular Kiwi Spinning Wheel. Now with folding treadles for easy storage and transport. This is an excellent beginner wheel due to its easy learning ratios, double treadle and affordable price. Ship time is a little longer as t


Knitters Loom Carry Bag
Knitters Loom Reeds

Made from strong, durable nylon with Silver Beech rails. Features the wide eye for novelty yarns.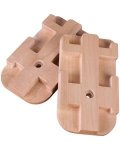 Knitters Loom Second Heddle Kit
Knitters Loom Stand
Knitters Loom Stand Support Brace Kit
Knitters Looms -Ashford

Ultra portable rigid heddle loom including carry bag. 3 weaving widths 12 inch, 20 inch and 28 inch. Assembled and lacquered. Includes 7.5dpi reed, instruction booklet, 2 shuttles, threading hook, warping peg and clamps.


Lacquered Stick Shuttle-Ashford

Stick Shuttle-Ashford 7 sizes including belt shuttle