Advent Kit - Baah

25 mini surprise skeins of La Jolla yarn. Each mini skein is individually wrapped and is about 80 yards each.


Aspen - Baah

Baah Aspen is a soft, beautiful, sport weight artisan yarn, hand-painted with care in southern California. Rich colors and bold combinations create a line of yarn you will keep coming back to.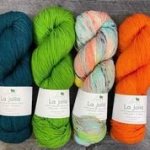 Baah Four Pack Kits

These carefully chosen color combinations are perfect for a variety of projects from shawls to sweaters


Crescent Shawl Kit - Baah

The Crescent Shawl pattern uses 7 mini skeins of Baah La Jolla fingering weight. Each mini skein is approximately 130 yards, for a total of 910 yards. The pattern is made of a series of garter section and garter stripes made by alternating 2 colors.


Eco Alpaca and Wool - Baah

This natural colored fiber has a blend of 50% baby alpaca and 50% highland wool. Sport weight. Perfect for making sweaters, and shawls.



Out of Stock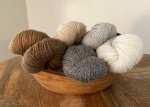 Eco Baby Alpaca - Baah

Sport Weight, 3 ply, 100% Baby Alpaca – Natural Fiber Color


Fringealicious Shawl Kit - Baah

Fringealicous is fun to knit & great for beginners or those who love color fades. To get the color effect, you will hold 2 strands of yarn throughout. With one pattern row, this shawl really lets the hand-dyed yarn be the star of the show.


Funfunfun

This shawl is all about having fun! Playing with color and texture, it knits up into an airy, yet cozy, shawl with a long wingspan. Perfect for flying thru those last Winter days that head into the Spring we long for with its sunshine and bright blooms.


Happy Feet Sock Kit -Baah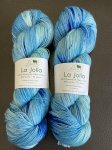 La Jolla - Baah

Baah's most popular and sought-after product. Hand painted in small batches in southern California using only high quality yarn and professional grade dyes.


Colors:

Price

$32.00

Quantity:

This item is not available for purchase online. Please call 231-271-YARN (9276) to order.



La Jolla Assigned Pooling-Baah Yarns
Out of Stock
Mammoth-Baah Yarn

Baah Yarn Mammoth is a Super Duper Bulky yarn, more so than Sequoia.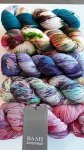 Savannah - Baah

Relax & knit the evening away with Savannah, a hand-dyed beauty from California. The blend of merino, super-soft cashmere & nylon delivers great stitch definition & comes in a lively palette.



Out of Stock
Sequoia - Baah

This is a single ply super bulky yarn you didn't know you needed. Amazingly soft yarn is beautifully hand dyed in vibrant colors that will have your accessories popping with style.


Shasta - Baah

Baah Yarn Shasta is a worsted weight yarn made from 100% superwash merino wool. Yarn is hand painted in Las Vegas, Nevada.


Shawlography Kit -BAAH yarn
Sonoma - Baah Yarn

One of the most versatile yarns, Sonoma can be used for cardigans, sweaters, scarves, shawls, and more. Each batch of Sonoma is hand-created individually, so no two skeins will appear exactly alike.


Sonoma Assigned Pooling-Baah Yarns
Out of Stock
Strata Cowl - Baah

This trendy cowl is squishy and comfy to wear. It looks harder than it is to make. It is knit with a one row repeat and is a great intro onto brioche knitting.



Out of Stock