14 Color Woolstok light wrap
21 Color Mitts Kit - Blue Sky Fibers

Knit in 21 colors of soft and springy Woolstok, this fun and colorful mitt pattern is offered in both a short cuff and a long cuff version. Kit includes: 1 full size hank & 21 mini-hanks of yarn and knitting pattern instructions. A quick gift.



Out of Stock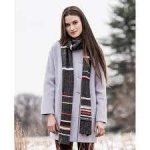 21 Color Scarf -Pattern

21 color mini hanks of Woolstok (83 yds ea) plus one base color woolstok (150 gram)


21 Color Scarf Kit

Colorful, generous in length, reversible and warm; this scarf has it all. With endless styling options, it looks great on both men and women.


21 Color Slouch Kit - Blue Sky Fibers

This striped slouch hat is light enough to be worn in any season. As fun to knit as it is to wear. Kit includes: 21 mini-hanks of yarn, and knitting pattern instructions...everything but needles.



Out of Stock
21 Color Slouch Pattern- Blue Sky Fibers

21 mini hanks Blue Sky Fibers Woolstok Advanced Beginner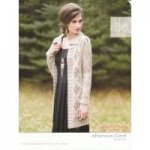 Afternoon Cardi
Afternooon Cardi

Long on luxury with cable details and an allover lace pattern. Worked in one hundred percent cotton for a casual feel with a feminine and flattering swing.


Afton Shrug - Blue Sky Fibers

The Afton is a simple rectangle that?s knit in one piece and joined under the arm. This layering piece works well with jeans and dresses and is great for all seasons. It?s knit in soft Organic Cotton, in garter stitch with a wide rib.



Out of Stock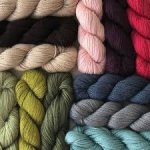 Alpaca Silk - Blue Sky Fibers

A satiny two-ply blend of silk and alpaca. This yarn provides a polished sheen and elegant drape. Offered in a brilliant array of colors. Perfect for scarves and wraps.


American Scenic-Blue Sky Fibers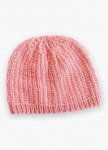 Aphrodite Hat- Spud & Chloe- Pattern

1 hank worsted yarn 160 yds total Advanced Beginner



Out of Stock
Baby Bobbi Bear - Blue Sky Fibers

Baby Bobbi Bear-Blue Sky Fibers


Baby Dress - Blue Sky Fibers

This little dress is an heirloom treasure with a pretty moss stitch bodice and a frilly ruffle along the hem.


Baby Hoodie
Bainbridge Tam and Cowl Kit

Kit includes: 5 hanks of yarn, knitting pattern instructions, and cloth bag. This lightweight cap can be knit up and simply blocked flat for a slouchy silhouette, or over a plate to turn the stunning star-patterned crown into a tam.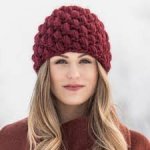 Berry Hat

With superb warmth and a mod look, the Berry hat is perfect for those cold winter days. A quick crochet in a day project.


Best Buddies Hat - Spud & Chloe

2 skeins Spud and Chloe fine, one solid, one stripey fine. Beginner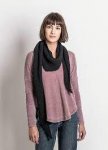 Bloomington Bandana

3 skeins Organic Cotton Skinny 450 yds Advanced Beginner


Blue Sky Alpaca Drawstring Bag

Drawstring project bag


Blue Sky Fibers Cloth Logo Bag (sm)
Bobbi Bear Bulky - Blue Sky Fibers
Boo Boo Bunny - Blue Sky Fibers-Pattern

One hank Blue Sky Fibers Sweater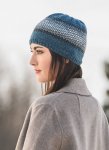 Breckenridge Bundle Hat

This beginner fair isle hat pattern is a fun project using just one bundle and one hank of Woolstok (Worsted). Great for both men and women and enough leftover yarn for a pom.


Brushed Suri - Blue Sky Fibers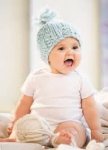 Bulky Baby Hat - Blue Sky Fibers

Blue Sky Bulky Baby Hat


Cabled Cowl - Blue Sky Fibers

Intricate cabling and clever construction make this striking cowl an intriguing knit.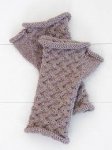 Cabled Mitts - Blue Sky Fibers

Elegant and easy first cable project.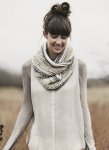 Caledonia Cowl - Blue Sky Fibers

Worn long or doubled up, this versatile cowl will become your new favorite accessory. Quick to knit and beginner friendly, you simply cast on with two strands of our super soft Organic Cotton and knit garter stitch back and forth lengthwise, sewing it up


Can Do Cardi - Spud & Chloe
Out of Stock
Claremont Cabled Hat

This hat is a beautiful blend of cables and stockinette with just the right amount of slouch. Knit with two hanks of Woolstok, this warm and stylish hat is a great weekend project.


Clarkston Cowl Kit

Kit includes: 4 hanks of yarn, knitting pattern instructions, and washable project bag.


Cottage Grove Cowl Kit

A fun use of the linen stitch combined with both Solid and Printed Organic Cotton (Worsted) makes this piece soft, colorful and seasonless.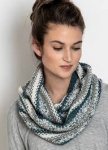 Cottage Grove Cowl pattern

Four colors Organic Cotton 600 yds Advanced Beginner


Crochet Beanie - Blue Sky Fibers

This quick and easy beanie is a great beginner crochet pattern.


Cromwell Pullover - Blue Sky Fibers

Cromwell is the new favorite sweater. With longer sleeves, a roomy neckline, 3?1 ribbing and a relaxed fit, it gives a modern look to the traditional raglan-sleeve pullover. Knit in one piece from the top down with springy worsted weight Woolstok. It?s a


Crosby Crochet Wrap
Out of Stock
Daisy Stole

This is a most fashionable crocheted wrap of etched waves and flowers, a charming piece to wear to any soirée. Keep the chill night air off your shoulders with an elaborate, but pleasantly repetitive, stitch pattern.


Edina Cabled Scarf

3 hanks Blue Sky Fibers Extra Intermediate Knitter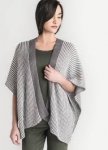 Esko Kimono

With stunning striping and an elegant drape, the Esko Wrap is a versatile piece that can be styled to a casual look or be worn for dressier occasions. The butter soft silk blend makes this an easy-to-wear piece that completes any outfit.



Out of Stock