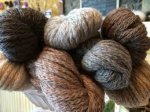 Chalet - Classic Elite

Chainette yarns are well-deserving of their popularity...the construction simultaneously provides strength and lightness. Add a luxury fiber blend of baby alpaca and bamboo to that inherent lightness and you have Chalet, a decadently soft yarn with a love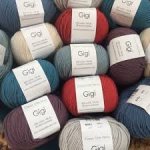 Gigi - Classic Elite

Gigi is a DK to light worsted weight summer yarn that combines cotton with a bit of silk to make this a joy to work. 9 plies create a round yarn with excellent stitch definition; fabric has bounce, spring, & a squishable hand that other cottons may lack.