Amigurumi kit - Too Cute 2 Collection

Choose between five beautiful and charming characters: Bee, Dog, Strawberry, Sheep, and Violet! All kits contain all the necessary materials to make one of the super cute characters of this charming collection!


Amigurumi Kit- Dino collection

Amigurumi kits Baby Dino collection has four cute options: Baby Brontosaurus, Baby Stegosaurus, Baby T-Rex and Baby Triceratops! All kits contain all the material needed to make your ferocious baby dinosaur from the Jurassic era!


Amigurumi Kit- Doll Collection

The Kit Dolls Collection includes five little cuties: Dan, Sophia, Liz, Amy and Oliver. A complete kit with all that you need to make your doll.


Amigurumi kit-Cuddly Teddy Bears Collection

Get ready for a lot of cuteness with the new Cuddly bears Amigurumi kits! Everything you need to make your Cuddly Bear is included. There are two charming bears for you to choose: Elisa and Chef Tadeu,


Amigurumi Kits-Baby Farm Animals

Basic and repetitive stitches, simple shaping and finishing. Kit contains everything needed to make a complete character.


Amigurumi kits-Cats and Dogs Collection

Basic and repetitive stitches and stitch technique beyond the basics with more detailed shaping and finishing including increases and decreases, simple sewing stitches, and embroidery stitches.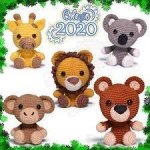 Amigurumi kits-Safari Animals

Amigurumi yarn is ideal for crocheting or knitting small three-dimensional dolls. With a full color chart, you can use your creativity and create fun pets, children's characters and dolls. The yarn is composed of 100% mercerized Brazilian virgin cotton.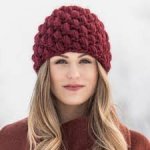 Berry Hat

With superb warmth and a mod look, the Berry hat is perfect for those cold winter days. A quick crochet in a day project.



Out of Stock
Chiaogoo Crochet Hooks
Daisy Stole

This is a most fashionable crocheted wrap of etched waves and flowers, a charming piece to wear to any soirée. Keep the chill night air off your shoulders with an elaborate, but pleasantly repetitive, stitch pattern.


Hampton Bucket Hat

Two Hanks Spud and Chloe Sweater 320 yds total Advanced Beginner



Out of Stock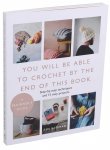 You will be able to Crochet
Out of Stock
Zing Crochet Hooks

Zing Crochet Hooks