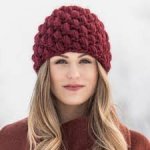 Berry Hat

With superb warmth and a mod look, the Berry hat is perfect for those cold winter days. A quick crochet in a day project.


Chiaogoo Crochet Hooks
Daisy Stole

This is a most fashionable crocheted wrap of etched waves and flowers, a charming piece to wear to any soirée. Keep the chill night air off your shoulders with an elaborate, but pleasantly repetitive, stitch pattern.


Hampton Bucket Hat

Two Hanks Spud and Chloe Sweater 320 yds total Advanced Beginner



Out of Stock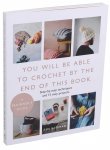 You will be able to Crochet
Out of Stock
Zing Crochet Hooks

Zing Crochet Hooks