21 Color Scarf Kit

Colorful, generous in length, reversible and warm; this scarf has it all. With endless styling options, it looks great on both men and women.


Advent Kit - Baah

25 mini surprise skeins of La Jolla yarn. Each mini skein is individually wrapped and is about 80 yards each.


Anica Shawl

Anica is a fun & very easy little shawl. It is worked sideways with clever shaping which results in long narrow symmetrical tips. Mostly knit in garter stitch with pretty eyelets adorning one side & picots the other. Uses 1 or 2 skeins of Uneek fingering.


Asymmetrical Silk Lace Border Shawlette- Vijay Fibers

Kit includes the pattern and a variegated yarn for the body of the shawl as well as a contrasting solid color for the border! Approximately 31"x 41"x 58"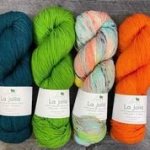 Baah Four Pack Kits

These carefully chosen color combinations are perfect for a variety of projects from shawls to sweaters


Bainbridge Tam and Cowl Kit

Kit includes: 5 hanks of yarn, knitting pattern instructions, and cloth bag. This lightweight cap can be knit up and simply blocked flat for a slouchy silhouette, or over a plate to turn the stunning star-patterned crown into a tam.


Breckenridge Bundle hat kit
Chic Shawl Kit

Includes enough yarn and Pattern in Ravelry to make the Chic Shawl by Yumiko Alexander.


Christmas Stocking Kit - Appalachian Baby

Classic Christmas colors and a location for that special someone's initials. Pattern includes an alphabet schematic. This pattern, knitted circularly from the toe up, is suitable for knitters comfortable with stranded knitting. Approx 13x20inches


Coming In Hot Kit - Baah
Cooma Cowl-Emma's Yarn
Cottage Grove Cowl Kit

A fun use of the linen stitch combined with both Solid and Printed Organic Cotton (Worsted) makes this piece soft, colorful and seasonless.


Crescent Shawl Kit - Baah

The Crescent Shawl pattern uses 7 mini skeins of Baah La Jolla fingering weight. Each mini skein is approximately 130 yards, for a total of 910 yards. The pattern is made of a series of garter section and garter stripes made by alternating 2 colors.


Crown Wools Kit

A variety of different stitches to keep things interesting, interspersed with more easy stitches for relaxing. Not to mention the colors.


Forest Lake Hat and Cowl

Warm and colorful, this generous cowl and coordinating hat can be knit with four hanks of Extra. A beautiful blend of baby alpaca and fine merino.


Fringealicious Shawl Kit - Baah

Fringealicous is fun to knit & great for beginners or those who love color fades. To get the color effect, you will hold 2 strands of yarn throughout. With one pattern row, this shawl really lets the hand-dyed yarn be the star of the show.


Funfunfun

This shawl is all about having fun! Playing with color and texture, it knits up into an airy, yet cozy, shawl with a long wingspan. Perfect for flying thru those last Winter days that head into the Spring we long for with its sunshine and bright blooms.


Gavina Wrap Kit

An easy to knit versatile wrap with long ties. Approx 32.5" wide, 18" high with edges unrolled. Classic Elite Yarns Gavina designed by Susan Mills is a versatile rectangular wrap, with extra long ties, that is worked in one piece in stockinette stitch


Great British Baking Shawl Kit - La Jolla - Baah

A wearable wrap that works as a shawl, scarf, or even a lap blanket. No stranded colorwork and no brioche. You'll only ever work with one strand of yarn at a time, but you'll get a wonderfully colorful shawl.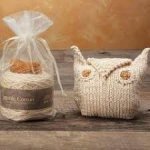 Great Horned Owl Kit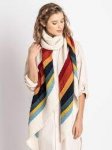 Gresham Wrap Kit
Hug Shot Shawl by Casapinka

Newest shawl from Casapinka.. Requires 2 skeins fingering weight yarn 400 yds each. One solid and one Varieagated/speckled. Boomerang shape. Can also be made with any of the Breathe and Hope kits.


Kensington Hat Kit - Blue Sky Fibres

This winter-worthy hat with earflaps is made from soft and warm Suri Merino. Tie it tight to keep out the chill or wear it open to show off the brushed Suri poms. Kit includes: 2 hanks of yarn, 3 mini-hanks, and knitting pattern instructions.


Knitters Block

Many knitters don't bother to block because it is such a cumbersome task.You will enjoy these special tiles custom made to create the ideal blocking mats, and the accessories that make up the Knitter's Block kit


Lava Lake Shawl kit

Choose five colors and fade them together for this large triangular shawl. The colors fade to the middle of the shawl and then fade back to the originating color. This elegant design would also look smashing in a solid color!


Lexington Cowl Kit

This soft & shimmery cowl is as much a joy to knit as it is to wear!


Make your own Kumihimo Woven Bracelets
Myrsine Kit- Urth Yarns

Seven different slipstitch patterns create intricate textures in this infinity loop cowl, pairing a self-striping contrast yarn with a neutral main color.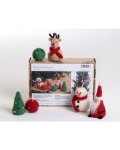 Needle Felted Christmas Ornament Kit - Ashford

Needle Felting Kit Christmas Special is perfect as a gift or a holiday project with the children! Get creative, add some character and create your own handmade pure wool festive ornaments to hang on your tree or deck the halls with this year.


Needle Felting Kit - Bugs - Ashford

Needle Felting Kit-Bugs - Ashford


Needle Felting Kit - Flowers - Ashford

Needle Felting Kit-Flowers - Ashford



Out of Stock
Needle Felting Kit - Rooster - Ashford

Needle Felting Kit-Rooster - Ashford



Out of Stock
Needle Felting Kit - Sheep - Ashford

Needle Felting Kit-Sheep - Ashford



Out of Stock
Party of Five - Sweet Georgia

Love gradients? Then you'll adore these sets. Richly dyed in stunning color, perfect for making a spectacularly colorful shawl. cowl, socks or fair isle hat.


Plaid is the new Fad - Baah

Using 3 contrasting colors, this asymmetric shawl knits quickly with slipped stitches over stockinette background.


Soldotna Crop Sweater

A top-down cropped yoke sweater that features stranded colorwork. It is easy to modify to suit your preferred length. Design is simple enough for an adventurous beginner, yet still engaging for advanced knitters.


Strata Cowl - Baah

This trendy cowl is squishy and comfy to wear. It looks harder than it is to make. It is knit with a one row repeat and is a great intro onto brioche knitting.


Sweater Care Kit - Cocoknits

The kit is perfect for blocking/drying seamless sweaters or accessories which do not require pinning.


Synchronicity Shawl Kit

Synchronicity is a top down, elongated triangular shawl knit using the mosaic knitting technique. The distinctive patterning is simple to create, using just one color per row.


Tally Ho Baby Cap Kit - Appalachian Baby

Uniquely designed baby blanket pairing the classic stripes with solid color blocking, all joined in the center with a unique dropped-stitch join. Size: 12 month Circumference: 15" Pairs well with the Tally Ho Blanket to make a wonderful baby gift.