CG twist 5" IC set complete

Each set includes needle tips made of surgical-grade stainless steel and 3 steel cables coated in nylon with lifeline holes to make creating your next project a breeze.


Twist Cables-Chiaogoo

TWIST cables are memory-free! They consist of a multi-strand, steel cable coated with red nylon.


Twist Redlace interchangeables- Chiaogoo
US 0 12" circ Chiaogoo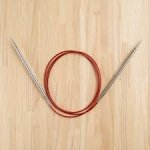 US 0 40" circ Chiaogoo
US 0 9" circ Chiaogoo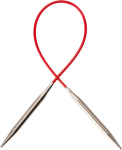 US 1 12" circ Chiaogoo
Us 1 32" circ Chiaogoo

Us 1 32" circ Chiagoo



Out of Stock
US 1 9" circ Chiaogoo
US 1.5 32" circ Chiagoo-Red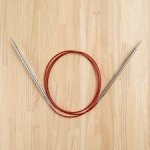 US 1.5 40" circ Chiagoo-Red
Out of Stock
us 10 16" circ ChiaoGoo

us 10 16" circ ChiaoGoo



Out of Stock
US 10 24" circ Chiagoo
US 10 40" Circ Chiagoo
US 10.5 32" circ Chiaogoo
US 10.5 40" Circ Chiagoo-Red
Out of Stock
US 10.5 440" Circ Chiaogoo Bamboo
US 11 16" circ ChiaGoo
US 11 40" Circ Chiagoo
us 15 16" circ ChiaoGoo

us 15 16" circ ChiaoGoo



Out of Stock
US 2 12" circ Chiaogoo
US 2 40" Chiaogoo

US 2 40? Chiagoo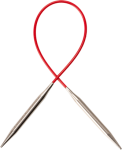 us 2 9" circ Chiaogoo
us 2.5 12" circ ChiaoGoo red

us 2.5 12" circ ChiaoGoo red


us 2.5 9" circ Chiaogoo
US 3 12" circ Chiaogoo
US 3 40" Chiaogoo

US 3 40? Chiagoo


us 3 9" circ Chiaogoo

us 3 9" circ Chiaogoo


US 4 16" circ Chiaogoo
US 4 24" Chiaogoo

US 4 24? Chiagoo


US 4 32" Chiaogoo

US 4 32? Chiagoo



Out of Stock
US 5 12" circ Chiaogoo
US 5 32" circ Chiaogoo

US 5 32? Chiagoo


US 6 12" circ Chiaogoo
US 6 24" Circ Chiaogoo

US 6 24? Chiagoo


us 6 24" circ ChiaoGoo lace

us 6 24" circ ChiaoGoo lace


US 6 32" Chiaogoo

US 6 32? Chiagoo


US 6 32" circ Chiaogoo Lace
US 6 40" circ Chiagoo-Red
us 7 12" circ ChiaoGoo

us 7 12" circ ChiaoGoo