21 Color Slouch Kit - Blue Sky Fibers

This striped slouch hat is light enough to be worn in any season. As fun to knit as it is to wear. Kit includes: 21 mini-hanks of yarn, and knitting pattern instructions...everything but needles.



Out of Stock
21 Color Slouch Pattern- Blue Sky Fibers

21 mini hanks Blue Sky Fibers Woolstok Advanced Beginner


Anillo

Anillo by designer Miriam Felton is a squishy, simple stockinette hat with stripes of popping purls.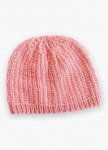 Aphrodite Hat- Spud & Chloe- Pattern

1 hank worsted yarn 160 yds total Advanced Beginner



Out of Stock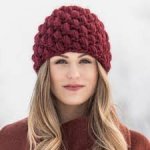 Berry Hat

With superb warmth and a mod look, the Berry hat is perfect for those cold winter days. A quick crochet in a day project.


Best Buddies Hat - Spud & Chloe

2 skeins Spud and Chloe fine, one solid, one stripey fine. Beginner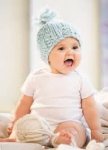 Bulky Baby Hat - Blue Sky Fibers

Blue Sky Bulky Baby Hat


Churros - Manos

Knit using two shimmering colors of Manos del Uruguay Fino, Churros is worked in quick and easy brioche stitch with occasional color switches to change things up. This scarf is designed with instructions for two widths, but is easily customizable


Claremont Cabled Hat

This hat is a beautiful blend of cables and stockinette with just the right amount of slouch. Knit with two hanks of Woolstok, this warm and stylish hat is a great weekend project.


Crochet Beanie - Blue Sky Fibers

This quick and easy beanie is a great beginner crochet pattern.


Forest Lake Hat and Cowl

Warm and colorful, this generous cowl and coordinating hat can be knit with four hanks of Extra. A beautiful blend of baby alpaca and fine merino.


Glidden Hat - Blue Sky Fibers

This stylish slouch hat in Certified Organic Cotton (Worsted) will be a grab and go favorite for year-round wear.



Out of Stock
Hampton Bucket Hat

Two Hanks Spud and Chloe Sweater 320 yds total Advanced Beginner



Out of Stock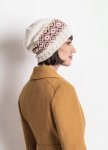 Hanley Falls Hat

Knit with four stunning colors of your favorite DK weight yarn. A great advanced beginner pattern with an easy to read chart.


Haven Slouch Hat

Two hanks Extra Advanced Beginner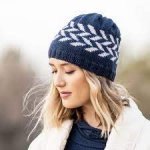 Hillsdale Hat- Pattern

Two colors Skyland Advanced Beginner


Honeybear Hoodie & Sweetie Socks Spud & Chloe

Little ones love to be out and about, so a comfy little jacket to chase away the chill is essential. Adorable matching socks pattern included



Out of Stock
Pint Size Pullover and Happy Hat - Blue Sky Fibers

Better than basic, the sweet little Pint-Size Pullover is the building block for baby?s first year.



Out of Stock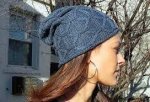 Sky - Paper Moon Knits

Sky - Paper Moon Knits


Split Rib Hat

2 Hanks Blue Sky Fibers Baby Alpaca 300 yds DK Advanced Beginner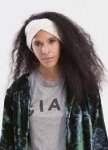 Sunrise Headband - Blue Sky Fibers

1 hank Blue Sky Fibers Organic Cotton worsted Intermediate



Out of Stock
Tonka Bay Toque - Blue Sky

One Skein Woolsok plus a bit of stash for tassels



Out of Stock