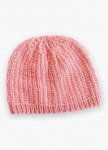 Aphrodite Hat- Spud & Chloe- Pattern

1 hank worsted yarn 160 yds total Advanced Beginner



Out of Stock
Baby Bobbi Bear - Blue Sky Fibers

Baby Bobbi Bear-Blue Sky Fibers


Baby Dress - Blue Sky Fibers

This little dress is an heirloom treasure with a pretty moss stitch bodice and a frilly ruffle along the hem.


Baby Hoodie
Best Buddies Hat - Spud & Chloe

2 skeins Spud and Chloe fine, one solid, one stripey fine. Beginner


Bobbi Bear Bulky - Blue Sky Fibers
Boo Boo Bunny - Blue Sky Fibers-Pattern

One hank Blue Sky Fibers Sweater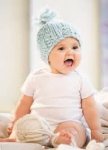 Bulky Baby Hat - Blue Sky Fibers

Blue Sky Bulky Baby Hat


Can Do Cardi - Spud & Chloe
Out of Stock
Honeybear Hoodie & Sweetie Socks Spud & Chloe

Little ones love to be out and about, so a comfy little jacket to chase away the chill is essential. Adorable matching socks pattern included



Out of Stock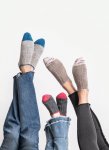 Lilydale Footies - Blue Sky Fibers

Knit with your choice of Spud & Chlo? Fine, Stripey Fine or a mix of both, the options are endless. Sized from child to adult, these machine washable fun-to-wear footies are a colorful addition to any outfit.



Out of Stock
Lots of Love Blanket - Pattern

6 Colors worsted superwash wool. 960 yds total Advanced Beginner


New In Town Spud & Chloe

2-4 hanks Spud and Chloe outer Top down Advanced Beginner


Pint Size Pullover and Happy Hat - Blue Sky Fibers

Better than basic, the sweet little Pint-Size Pullover is the building block for baby?s first year.



Out of Stock
Soft Baby Blanket - Appalachian Baby

Beautiful "knit below" stitch that creates an exceptional textured baby blanket, which is an easy care machine wash and dry.


Sunday Morning Slippers - Spud and Chloe
Sweet Dreams Baby Blanket Pattern

This baby blanket pattern is the perfect blanket for the beginning knitter or for the knitter who wants simple and easy. And of course, machine wash and dry.


Trixie the rabbit Kit - Appalachian Baby

Trixie is a design from the clever pin loom designer Deb Essen, a sweet little stuff critter that will be a friend-forever! Woven on a pin loom