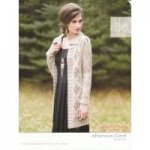 Afternoon Cardi

Knit in cool Blue Sky Fibers Organic Worsted Cotton with a gorgeous latticed cable and lace pattern, the Afternoon Cardi is a lovely multi-season layer.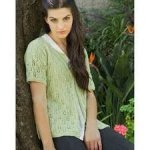 Alcott

Alcott by designer E.J. Slayton is a breezy, short-sleeve cardigan perfect for spring! Alcott is knit from the bottom up, and seamed together. Tidy bands of garter trim the sleeves, hem and neckline of this lace cardi.


Arvejilla
Ashby Tee

Ashby Tee is a great summertime alternative. Knit in Organic Cotton Skinny with stretch Rib stitch creating a loose fit. Worked in the round


Baby Dress - Blue Sky Fibers

This little dress is an heirloom treasure with a pretty moss stitch bodice and a frilly ruffle along the hem.



Out of Stock
Baby Hoodie
Can Do Cardi - Spud & Chloe
Out of Stock
Cromwell Pullover - Blue Sky Fibers

Cromwell is the new favorite sweater. With longer sleeves, a roomy neckline, 3?1 ribbing and a relaxed fit, it gives a modern look to the traditional raglan-sleeve pullover. Knit in one piece from the top down with springy worsted weight Woolstok. It?s a


Everyday Hoodie - Blue Sky Fibers

Clean lines and minimal seaming give this modern hoodie a classic, easygoing style that?s perfect everyday.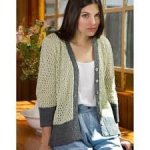 Gilman Cardigan - Manos

For a modern take on the classic cardigan, Manos del Uruguay?s Gilman is a great choice. Worked with garter stripes separating eyelet rows and a contrasting cuffs and edges, this cardigan is a little bit preppy, a little bit girly, and all stylishly laid-


Jack and Jill Jumper

Knit from the top down, this Unisex sweater has a nice wide neck opening that makes for easy on and off. Quick and cozy



Out of Stock
Janesville Jacket - Blue Sky Fibers

On the go or cozy at home, the Janesville Jacket is one size fits most. Knit in Woolstok; 100% Highland Peruvian Wool, with an interesting seed stitch and 21 color options, you will want more than one.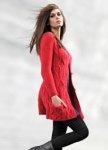 Jazzy Cardigan

Dramatic cables adorn this tunic length cardigan. Knit in pieces with engaging details: welt pockets, deep v-neck, and a cozy button closure. This is sure to become your go-to winter?


New In Town Spud & Chloe

2-4 hanks Spud and Chloe outer Top down Advanced Beginner


Pemberton Pullover

Knit in soft warm Woolstok, this pullover is ideal for both men and women.



Out of Stock
Pine Island Pullover
Out of Stock
Pint Size Pullover and Happy Hat - Blue Sky Fibers

Better than basic, the sweet little Pint-Size Pullover is the building block for baby?s first year.



Out of Stock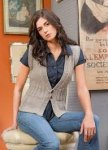 Pleated Vest - Blue Sky Fibers

This sophisticated vest is worked with the yarn held double and knit in stockinette from the center out, with a ribbed waistband and reverse stockinette pleats.


Preston Pullover

Designed with positive ease and longer sleeves, the Preston Pullover is the perfect balance of style and comfort. The surprisingly lightweight all over rib is easy to do, and also flattering. Knit in Techno; a light bulky blend of baby alpaca, fine merino



Out of Stock
Shawl Collar Vest - Blue Sky Fibers

This chic vest with its wide collar and interesting construction is a fun knit and a perfect layering piece.


Silk Shrug - Blue Sky Fibers

Silk Shrug - BSF


Silver Lake Sweater
Out of Stock
Spring Hill Sweater

Spring Hill Sweater


Turkana
Vesperia Shawl Kit

Vesperia Shawl, is a stunning shawl featuring two intersecting patterns and a neat selvedge edge. Vesperia is French for the evening prayer song and is the inspiration for a shawl that will keep you warm on evening walks.