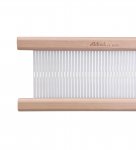 10 Dent Rigid Heddle Reed Ashford

10 dent rigid heddle reed


12.5 Dent Rigid Heddle Reed - Ashford

12.5 dent Rigid Heddle Reed


15 Dent Rigid Heddle Reed -Ashford

15 Dent Rigid Heddle Reed


2.5 Dent Rigid Heddle Reed -Ashford

2.5 Dent Rigid Heddle Reed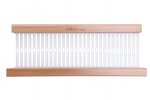 5 Dent Rigid Heddle Reed-Ashford

5 dent Rigid Heddle Reed


7.5 Dent Rigid Heddle Reed -Ashford

7.5 dent Rigid Heddle Reed


Knitters Loom Reeds

Made from strong, durable nylon with Silver Beech rails. Features the wide eye for novelty yarns.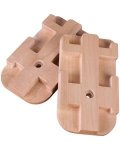 Knitters Loom Second Heddle Kit
Stainless Steel Reed

Stainless Steel Reed 6, 8, 10, 12, 16 DPI 5" wide for Jack Loom 97cm - Please specify at checkout your desired DPI. Custom lengths are available by the inch up to 180cm (72 inches)


Stainless Steel Reed for Table Loom

High quality 12.5cm (5in) Swedish stainless reeds available in standard lengths to fit Ashford table looms.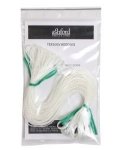 Texsolv Heddles
Vari-Dent Reed - Ashford

Vari-Dent Reed - Ashford


Vari-dent Reed- Knitters Loom-Ashford

Warp thick, thin and anything in-between yarns. Kit includes a selection of 2.5, 5, 7.5, 10, 12.5, and 15dpi (dents per inch)