14 Color Woolstok Light wrap

The 14 Color Woolstok Light Wrap is a beautiful canvas for the heathered shades of Woolstok Light yarn, striping them in various thicknesses for an intriguing effect.


21 Color Slouch Pattern- Blue Sky Fibers

21 mini hanks Blue Sky Fibers Woolstok Advanced Beginner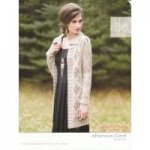 Afternoon Cardi

Knit in cool Blue Sky Fibers Organic Worsted Cotton with a gorgeous latticed cable and lace pattern, the Afternoon Cardi is a lovely multi-season layer.


Albany Alpaca Cowl Pattern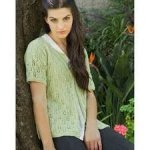 Alcott

Alcott by designer E.J. Slayton is a breezy, short-sleeve cardigan perfect for spring! Alcott is knit from the bottom up, and seamed together. Tidy bands of garter trim the sleeves, hem and neckline of this lace cardi.


Angelia Slouch

Just the right amount of slouch, done in Organic Cotton Skinny and super light weight to make it wearable wherever, whenever, all year long


Anillo

Anillo by designer Miriam Felton is a squishy, simple stockinette hat with stripes of popping purls.


Aspen Slouch Pattern

Blue Sky Fibers Aspen Slouch is a fun striped women's hat knit in Woolstok Tweed Aran.



Out of Stock
Baby Hoodie
Bainbridge Tam and Cowl Pattern

This lightweight cap can be knit up and simply blocked flat for a slouchy silhouette or over a plate to turn this stunning cap into a tam.



Out of Stock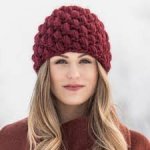 Berry Hat

With superb warmth and a mod look, the Berry hat is perfect for those cold winter days. A quick crochet in a day project.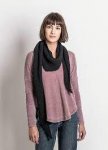 Bloomington Bandana

3 skeins Organic Cotton Skinny 450 yds Advanced Beginner


Bobbi Bear Bulky - Blue Sky Fibers
Out of Stock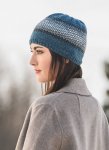 Breckenridge Bundle Hat

This beginner fair isle hat pattern is a fun project using just one bundle and one hank of Woolstok (Worsted). Great for both men and women and enough leftover yarn for a pom.


Can Do Cardi - Spud & Chloe
Churros - Manos

Knit using two shimmering colors of Manos del Uruguay Fino, Churros is worked in quick and easy brioche stitch with occasional color switches to change things up. This scarf is designed with instructions for two widths, but is easily customizable


Claremont Cabled Hat

This hat is a beautiful blend of cables and stockinette with just the right amount of slouch. Knit with two hanks of Woolstok, this warm and stylish hat is a great weekend project.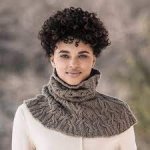 Clarissa Cabled Cowl Pattern -Blue Sky Fibers
Colosseum Socks

These socks are worked from the cuff down, starting with a picot edge and then a color-work leg, along with color-contrast heels and toes. this pattern is designed to have about 2" of negative ease.


Colosseum Socks Pattern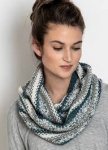 Cottage Grove Cowl pattern

Four colors Organic Cotton 600 yds Advanced Beginner


Crosby Crochet Wrap
Out of Stock
Daisy Stole

This is a most fashionable crocheted wrap of etched waves and flowers, a charming piece to wear to any soirée. Keep the chill night air off your shoulders with an elaborate, but pleasantly repetitive, stitch pattern.


Ebadi Scarf

The Ebadi scarf is knit lengthwise, with a mesh-stitch panel shrinking at one end of the row while growing at the other, separated by a constant panel of seed stitch.


Effuary Cowl Pattern

Join the Casapinka Group if you want to celebrate Effuary with them.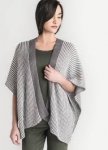 Esko Kimono

With stunning striping and an elegant drape, the Esko Wrap is a versatile piece that can be styled to a casual look or be worn for dressier occasions. The butter soft silk blend makes this an easy-to-wear piece that completes any outfit.


Extra Cabled Mitts

Knit with one hank of Extra Yarn, these fingerless mitts are worked in the round from the bottom up. One skein makes 2 pair!


Felted Tweed Four Projects Booklet - Rowan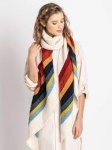 Gresham Wrap -Pattern

8 colors Blue Sky Woolstok: 740 yds main color 861 yds total 7 contrast colors Advanced Beginner


Hampton Bucket Hat

Two Hanks Spud and Chloe Sweater 320 yds total Advanced Beginner



Out of Stock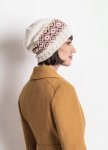 Hanley Falls Hat

Knit with four stunning colors of your favorite DK weight yarn. A great advanced beginner pattern with an easy to read chart.


Harris Wrap

Baby Alpaca- 5 (6) hanks and Techno 5(6) hanks. 1150-1380 total yards Advanced Beginner


Haven Slouch Hat

Two hanks Extra Advanced Beginner


Hennepin Hat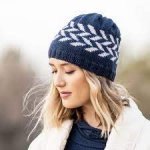 Hillsdale Hat- Pattern

This stunning pattern comes bundled in a lovely kit. You'll receive two generous size hanks of Blue Sky Fiber's Skyland, a luxurious blend of baby alpaca, silk and wool.


Hilltop Family Hat

This hat pattern has everything a knitter could want; sized from newborn to adult large and great for any gender. This one hank project can be worn as a slouch, with a classic brim or even inside out.



Out of Stock
Issaquah Cowl Pattern- Blue Sky Fiber

This unisex ombré cowl combines two great yarns held together on larger needles, making it a quick knit and a great gift.



Out of Stock
Jack and Jill Jumper

Knit from the top down, this Unisex sweater has a nice wide neck opening that makes for easy on and off. Quick and cozy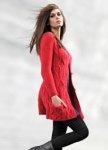 Jazzy Cardigan

Dramatic cables adorn this tunic length cardigan. Knit in pieces with engaging details: welt pockets, deep v-neck, and a cozy button closure. This is sure to become your go-to winter?


Jive Mitts

Fingerless mitts with an easy mock-cable pattern. Knit with one hank of Techno, it's a quick way to get funky.



Out of Stock