Sweet Dreams Baby Blanket Pattern

This baby blanket pattern is the perfect blanket for the beginning knitter or for the knitter who wants simple and easy. And of course, machine wash and dry.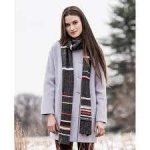 21 Color Scarf -Pattern

21 color mini hanks of Woolstok (83 yds ea) plus one base color woolstok (150 gram)


Afternooon Cardi

Long on luxury with cable details and an allover lace pattern. Worked in one hundred percent cotton for a casual feel with a feminine and flattering swing.


Afton Shrug - Blue Sky Fibers

The Afton is a simple rectangle that?s knit in one piece and joined under the arm. This layering piece works well with jeans and dresses and is great for all seasons. It?s knit in soft Organic Cotton, in garter stitch with a wide rib.



Out of Stock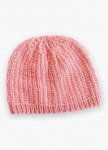 Aphrodite Hat- Spud & Chloe- Pattern

1 hank worsted yarn 160 yds total Advanced Beginner



Out of Stock
Arm Knit Wrap - Blue Sky Fibers

Arm knit with nine stitches and two cones of Woolstok Jumbo, this wrap is complete in under an hour. Add more yarn, more stitches and more length to make the perfect blanket.


Ausable - Paper Moon Knits

Ausable - Paper Moon Knits


Baby Bobbi Bear - Blue Sky Fibers

Baby Bobbi Bear-Blue Sky Fibers


Baby Dress - Blue Sky Fibers

This little dress is an heirloom treasure with a pretty moss stitch bodice and a frilly ruffle along the hem.


Best Buddies Hat - Spud & Chloe

2 skeins Spud and Chloe fine, one solid, one stripey fine. Beginner


Big Lake Rug - Blue Sky Fibers

A delight for your feet, the Big Lake Rug is soft yet durable. Knit with Woolstok Jumbo, on size 100 needles, you can customize the size for that perfect space.


Boo Boo Bunny - Blue Sky Fibers-Pattern

One hank Blue Sky Fibers Sweater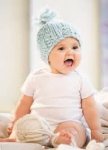 Bulky Baby Hat - Blue Sky Fibers

Blue Sky Bulky Baby Hat


Cabled Cowl - Blue Sky Fibers

Intricate cabling and clever construction make this striking cowl an intriguing knit.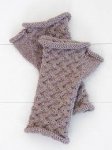 Cabled Mitts - Blue Sky Fibers

Elegant and easy first cable project.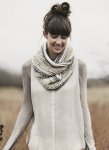 Caledonia Cowl - Blue Sky Fibers

Worn long or doubled up, this versatile cowl will become your new favorite accessory. Quick to knit and beginner friendly, you simply cast on with two strands of our super soft Organic Cotton and knit garter stitch back and forth lengthwise, sewing it up


Canby Cardi - Blue Sky Fibers

Sweet. Sensible. Meet your favorite tee?s new best friend. Knit from the top down so you can get the length just right, Canby sports a flirty little curve at the hem and delicate edging. Stitch yours in a pretty pastel or any other sumptuous shade of Suri


Crochet Beanie - Blue Sky Fibers

This quick and easy beanie is a great beginner crochet pattern.


Cromwell Pullover - Blue Sky Fibers

Cromwell is the new favorite sweater. With longer sleeves, a roomy neckline, 3?1 ribbing and a relaxed fit, it gives a modern look to the traditional raglan-sleeve pullover. Knit in one piece from the top down with springy worsted weight Woolstok. It?s a


Empalme Cowl - Manos

Empalme, now knit with a strand of Fino and a strand of Cabrito held together, makes the fabric particularly soft and cozy!


Endless Wrap-Woolstok - Blue Sky Fibers

Wrap yourself in yards of cozy Woolstok. Fun to knit, fun to wear, the Endless Wrap is a long swath of lofty, textural knitted fabric. Panels of knit/purl and yarn over patterns make this a good next-step project for a beginner knitter.


Envira Cowl - Manos

Silk Blend, shown in 3218 Silver (3 (6) sk), 300X Topaz (1 sk), 3208 Cherry Blossom (1 sk), 300G Coffee (1 sk)


Everyday Hoodie - Blue Sky Fibers

Clean lines and minimal seaming give this modern hoodie a classic, easygoing style that?s perfect everyday.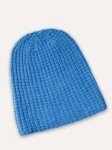 Extra Slouch Hat - Blue Sky Fibers

Knit a hat with extra slouch and extra warmth in Blue Sky Alpacas Extra.


Fractal Cowl - Blue Sky Fibers

A field of reverse stockinette stitch creates the perfect canvas for this unique cabled cowl. Inspired by the cutting-edge architecture of Australia, this chic scarf alternative is worked in the round (each one unique) to create sharp, geometric patterns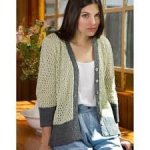 Gilman Cardigan - Manos

For a modern take on the classic cardigan, Manos del Uruguay?s Gilman is a great choice. Worked with garter stripes separating eyelet rows and a contrasting cuffs and edges, this cardigan is a little bit preppy, a little bit girly, and all stylishly laid-


Honeybear Hoodie & Sweetie Socks Spud & Chloe

Little ones love to be out and about, so a comfy little jacket to chase away the chill is essential. Adorable matching socks pattern included



Out of Stock
Hooded Baby Blanket- Blue SkyFibers

Blue Sky Hooded Baby Blanket


Janesville Jacket - Blue Sky Fibers

On the go or cozy at home, the Janesville Jacket is one size fits most. Knit in Woolstok; 100% Highland Peruvian Wool, with an interesting seed stitch and 21 color options, you will want more than one.


Lanesboro Vest - Blue Sky Fibers

Feeling the need for speed? This is your go-to design. Cool, cropped and quick-to-knit in Bulky, LANESBORO layers on a bit of texture with chunky garter and rib stitches and?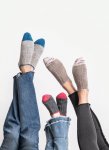 Lilydale Footies - Blue Sky Fibers

Knit with your choice of Spud & Chlo? Fine, Stripey Fine or a mix of both, the options are endless. Sized from child to adult, these machine washable fun-to-wear footies are a colorful addition to any outfit.



Out of Stock
Men's Striped Vest - Blue Sky Fibers

This classic layering piece gets a modern update with a close-fitting design and a subtly asymmetrical stripe pattern.


New In Town Spud & Chloe

2-4 hanks Spud and Chloe outer Top down Advanced Beginner


Norwood Pullover - Blue Sky Fibers

Better than basic. Stitched in the round for a smooth silhouette, this wear-it-anywhere v-neck has a chic, surprising twist: an intricate lace inset at the sides. Slip it over a cami and jeans or dress things up with a slim skirt and statement necklace.


Pint Size Pullover and Happy Hat - Blue Sky Fibers

Better than basic, the sweet little Pint-Size Pullover is the building block for baby?s first year.



Out of Stock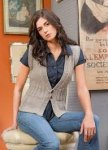 Pleated Vest - Blue Sky Fibers

This sophisticated vest is worked with the yarn held double and knit in stockinette from the center out, with a ribbed waistband and reverse stockinette pleats.


Quintessential Slouch - Blue Sky Fibers

One hank of Organic Cotton (Skinny) with textural contrasts in Suri Merino, Brushed Suri, Extra and Alpaca Silk. A fun way to explore five quintessential fibers.



Out of Stock
Rectangle Shawl - Blue Sky Fibers

This simple lace pattern is easy to memorize, and a pretty picot border makes this a stylish and breezy accessory.


Shawl Collar Vest - Blue Sky Fibers

This chic vest with its wide collar and interesting construction is a fun knit and a perfect layering piece.


Silk Shrug - Blue Sky Fibers

Silk Shrug - BSF