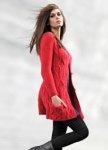 Jazzy Cardigan

Dramatic cables adorn this tunic length cardigan. Knit in pieces with engaging details: welt pockets, deep v-neck, and a cozy button closure. This is sure to become your go-to winter?


Jive Mitts

Fingerless mitts with an easy mock-cable pattern. Knit with one hank of Techno, it's a quick way to get funky.



Out of Stock
Kingston Wrap

1 hank each Extra, Brushed Suri, Suri Merino, Techno, Metalico, and Baby Alpaca. All are used in this project Advanced Beginner



Out of Stock
Knit 2 Socks in 1
Knit Christmas Stockings
Knit One Felt Too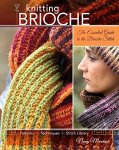 Knitting Brioche

Knitting Brioche is the first and only knitting book devoted exclusively to brioche stitch, a knitting technique that creates a double-sided fabric. This complete guide will take you from your first brioche stitches to your first (or hundredth) project.


Knitting California

Unique beanies inspired by the beauty of California's natural treasures and distinctive landmarks


Lots of Love Blanket - Pattern

6 Colors worsted superwash wool. 960 yds total Advanced Beginner


Maresme Hat and Mitts Pattern

This cute set would make a beautiful gift for someone special. Should be worn with a slight positive ease for a slouchy look.


Monticello Wrap

This oversize wrap incorporates a variety of textures from ribbing, stockinette, garter and lace with pops of color at each end.


Mountain Laurel
Oakland Wrap

This 3 color cozy wrap cabling dream. You have endless color combinations to select from, or go neutral and just pick one solid.



Out of Stock
Outlander Knitting

Channel your inner Sassenach and knit a wide range of projects from simple to complex, graced with garter stitch or intricate stranded colorwork.


Pemberton Pullover

Knit in soft warm Woolstok, this pullover is ideal for both men and women.



Out of Stock
Persimmon Wrap Pattern
Out of Stock
Pine Island Pullover
Out of Stock
Preston Pullover

Designed with positive ease and longer sleeves, the Preston Pullover is the perfect balance of style and comfort. The surprisingly lightweight all over rib is easy to do, and also flattering. Knit in Techno; a light bulky blend of baby alpaca, fine merino



Out of Stock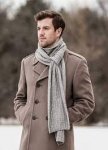 Roscoe Scarf

820 yards of your favorite DK weight yarn. Advanced Beginner



Out of Stock
Salish Cap

Marl two colors or stash bust all your Woolstok Light scraps. This hat is the perfect jumping off point for your color combining adventures.


Sanborn Socks

Knit from the top down in Woolstok, the Sanborn socks are extremely soft and warm on your feet


Sasha Wrap

Some women just have that je ne sais quoi. Is it the way they carry themselves? Could it be where they?re from? Or, maybe it?s just the way they accessorize. This lightweight wrap in Blue Sky Fibers TECHNO is elegant, graceful, and easy-to-knit.



Out of Stock
Seven Sisters Top

A loose-fitting summer top knit in Blue Sky Fibers Organic Cotton Worsted



Out of Stock
Silver Lake Sweater
Out of Stock
Snowdrop Cowl

This 1-skein cowl in Alegria is a light and airy accessory perfect for any climate.


Split Rib Hat

2 Hanks Blue Sky Fibers Baby Alpaca 300 yds DK Advanced Beginner



Out of Stock
Springfield Chevron Hat

Knit with two hanks of Woolstok, this warm and stylish chevron hat looks great on both men and women. Pick your two favorite colors and cast on.


St. Cloud Scarf - Pattern

860 yds of Woolstok in the color of your choice, with a small amount of contrasting color for tassels. Advanced Beginner



Out of Stock
Sunday Morning Slippers - Spud and Chloe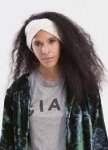 Sunrise Headband - Blue Sky Fibers

1 hank Blue Sky Fibers Organic Cotton worsted Intermediate



Out of Stock
Sweet Dreams Baby Blanket Pattern

This baby blanket pattern is the perfect blanket for the beginning knitter or for the knitter who wants simple and easy. And of course, machine wash and dry.



Out of Stock
The Bean Knits Patterns
Turkana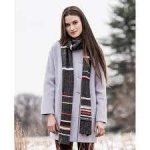 21 Color Scarf -Pattern

21 color mini hanks of Woolstok (83 yds ea) plus one base color woolstok (150 gram)


Afternooon Cardi

Long on luxury with cable details and an allover lace pattern. Worked in one hundred percent cotton for a casual feel with a feminine and flattering swing.


Afton Shrug - Blue Sky Fibers

The Afton is a simple rectangle that?s knit in one piece and joined under the arm. This layering piece works well with jeans and dresses and is great for all seasons. It?s knit in soft Organic Cotton, in garter stitch with a wide rib.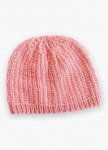 Aphrodite Hat- Spud & Chloe- Pattern

1 hank worsted yarn 160 yds total Advanced Beginner



Out of Stock
Arm Knit Wrap - Blue Sky Fibers

Arm knit with nine stitches and two cones of Woolstok Jumbo, this wrap is complete in under an hour. Add more yarn, more stitches and more length to make the perfect blanket.


Ashby Tee

Ashby Tee is a great summertime alternative. Knit in Organic Cotton Skinny with stretch Rib stitch creating a loose fit. Worked in the round


Ausable - Paper Moon Knits

Ausable - Paper Moon Knits